Claes "Discoguy" Breitholtz Widlund - He Should Have Been in the Book

JULY 4, 2019 - PETER ORTVIK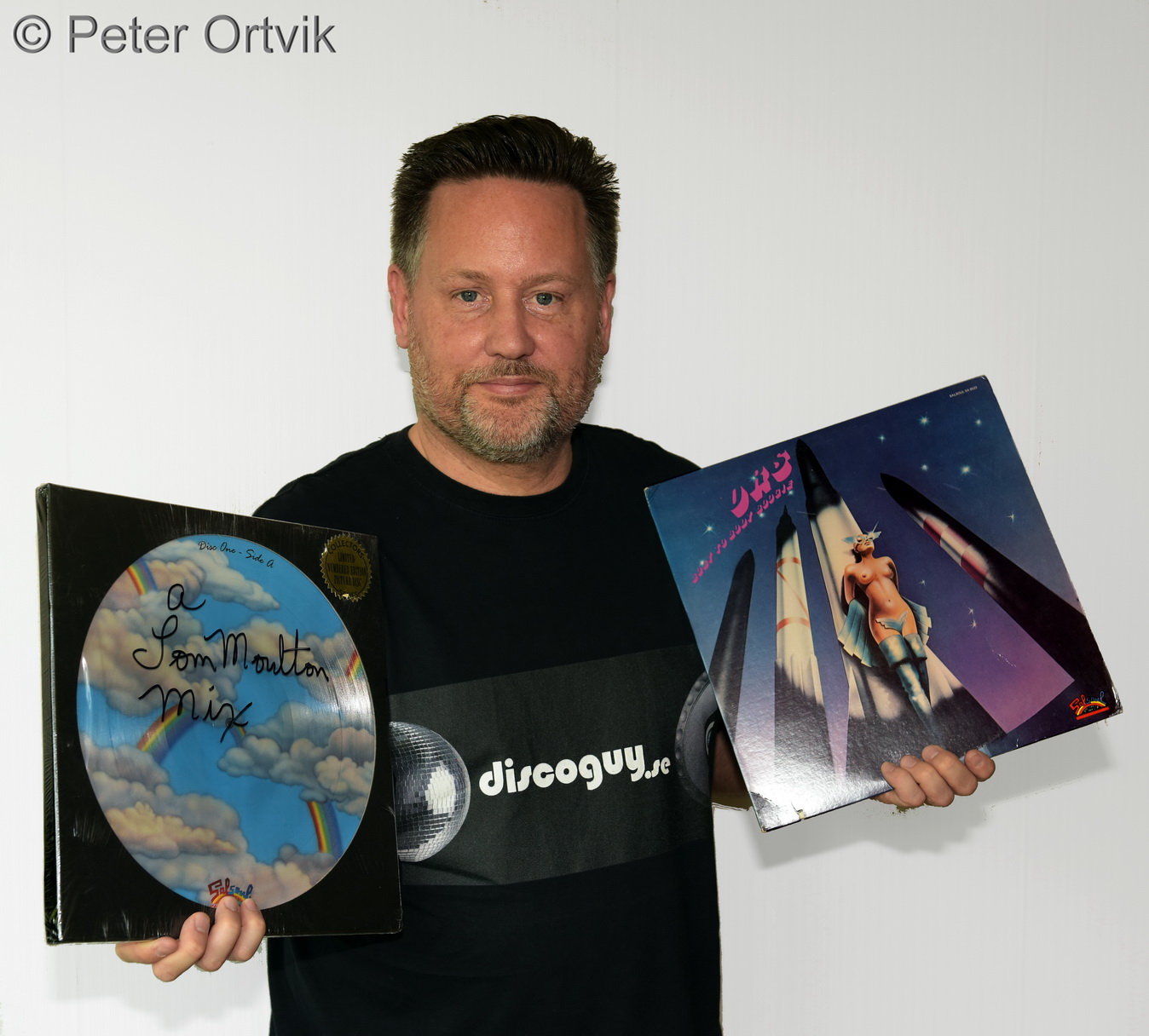 The image above: Discoguy with two of his favourite gems, A Tom Moulton signed plate and Orlando Riva Sound with "Body To Body Boogie".
DISCO GUY


Certainly I became extremely curious when a guy with the web name "Discoguy" appeared and who also has two websites with the names http://www.disco-disco.com and http://www.discoguy.se.
Of course, he is also on Facebook under Discoguy Disco-Disco.

Although it is actually fair to let him tell you himself, so I give you the word, Claes "Discoguy" Breitholtz Widlund: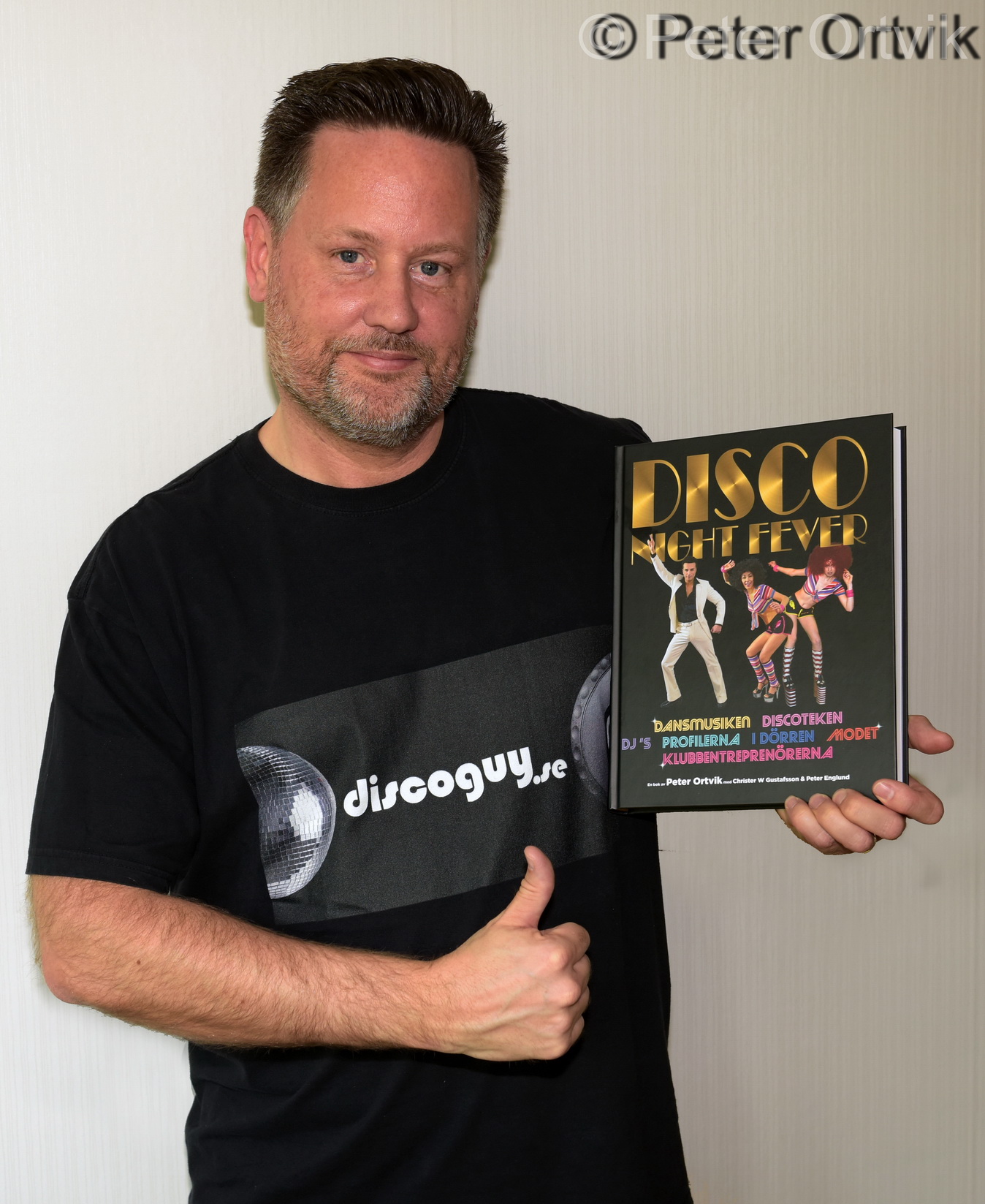 -The very first song that got me hooked on Disco music was "Lady Bump" by Penny McLean. The year was 1976 and I was only 9 years old then.
Disco became my "ffirst love" and since then it has just rolled on, it never ends. I still find "new" songs I've never heard before and various fascinating details in the sound structure. The fact that Disco is uplifting, happy and more positive than many other genres, appeals to my spirit.

After a few more years, I was an avid radio listener and recorded cassette tapes with my favourite music and when getting higher weekly money... and my own money allowed, I could afford to buy more and more records. Then people in my surrounding started to comment that my collection was pretty good, so they wondered if I could play at different events.

The first "real" gig I remember was when I spent my summers down in Torekov in the southern part of Sweden. There was a Folkpark, Strandparken. The boat club had a party, but the booked Discjockey never showed up. At the same time, I was friends with Jonas åkerlund [the Video producer], who lived in the house next to me and Jonas thought that we two together had enough plates to do the job. Of course, I had most of the records at home in Stockholm, but I still bought so many records during the summer that it would probably suffice.
The same Folkpark also had live artists every now and then. I remember seeing Steve Kekana with his hit "Raising My Family" there.

Back in Stockholm, in the early 80s there was a roller skating club, Marbles Club, which once organised an outdoors roller skate disco at Djurgården, where I played just off Skansens Bergbana. I continued to play gigs at private parties and similar events, though not so much in clubs.
Lately I have also been to Gothenburg a number of times and played at the Saturday club Club Beat, located in Nefertiti, near the University area. There, Disco and Funk blend into a nice dance mix.

Since I have collected and searched for songs and records for many years, it is especially fun to be able to pick songs that I know work perfectly on the dance floor but which are not among the most wellknown "standard disco songs", songs I clearly can see and hear that people recall, but don't know the names of.
Some such songs are "Odyssey pt 2" by Johnny Harris and "The Break" by Kat Mandu.

Some personal favorites: Orlando Riva Sound with "Body To Body Boogie" and also Love Unlimited Orchestra (Barry White's side project) with "High Steppin' Hip Dressin' Fella (You Got It Together)", as well as Ashford & Simpson's "Bourgie Bourgie" (which also have been recorded by Gladys Knight, John Davis and others).

Now with the digital technology, it is also fun to be able to play around with existing songs and remix them in a way I want them. Right now I'm playing around a little with Karen Young's Disco smash "Hot Shot". Let's see what happens...

Of course, many people out there wonders how I got the name "Discoguy".
It all came down to the fact that way back when I wanted to create my first website, then there was a site called "PASSAGEN", which was like a forum where you could create your own web pages. This was around 1996/97. However, there was a limitation of maximum 8 letters usernames. I really wanted to call the page "Disco-Inferno" but obviously it was too many letters and in the end I chose Discoguy and have lived with it ever since.

Even the web page has been alive ever since. Initially it was only created because I wanted to learn some html code to see how it worked, from there it has only grown over time. I simply wrote about Disco and some favourite songs, then I got hold of Mel Cheren who owned West End Records and did a minor interview with him, followed by one of his old artists - Taana Gardner and from there it just rolled on, so the list is now long with artists, DJ's / remixers, record company owners and others I've interviewed over the years. Artists like; Gloria Gaynor, Loleatta Holloway, Jocelyn Brown, Anita Ward, Linda Clifford, Meco, Peter Brown, Candi Staton, Dimitri From Paris, Frankie Knuckles and others. I was also the first to interview Tom Moulton for the web and I have actually been in his apartment hearing him remix songs.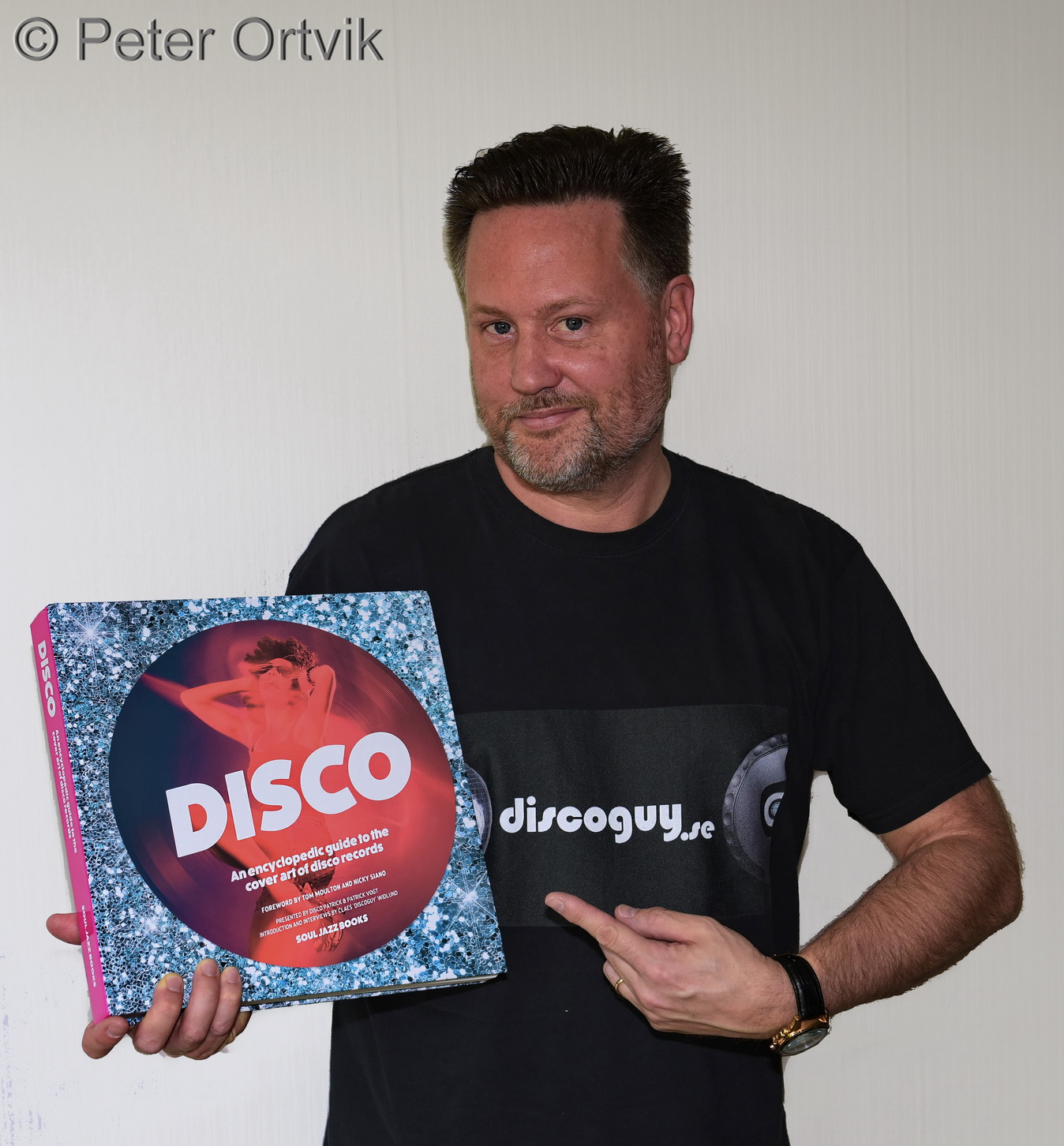 Thanks to my website, I was also asked if I could write an introduction to the book DISCO by Disco Patrick & Patrick Vogt. A heavy, thick book that displays lots of classic Disco record covers.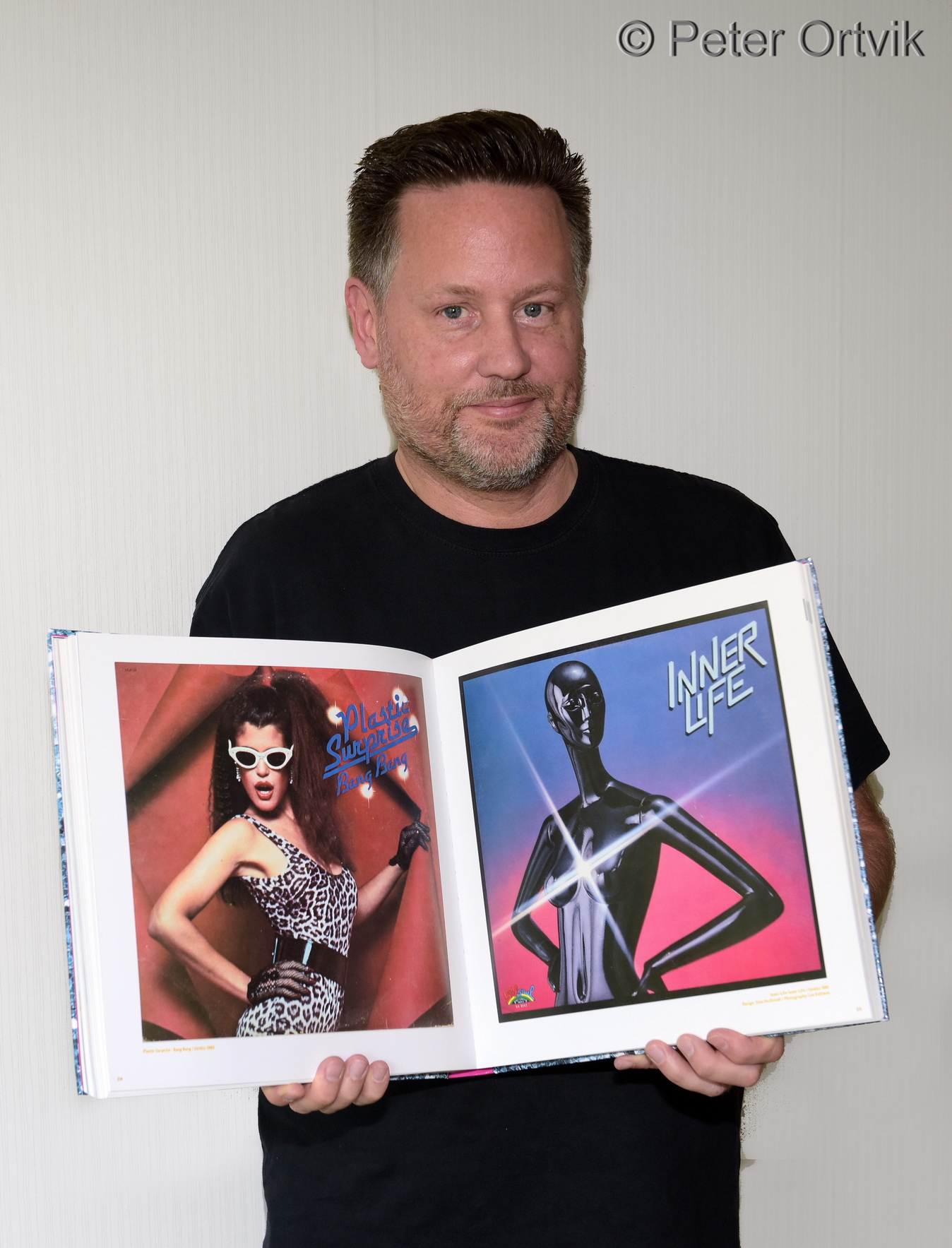 One example of the high image quality of the book.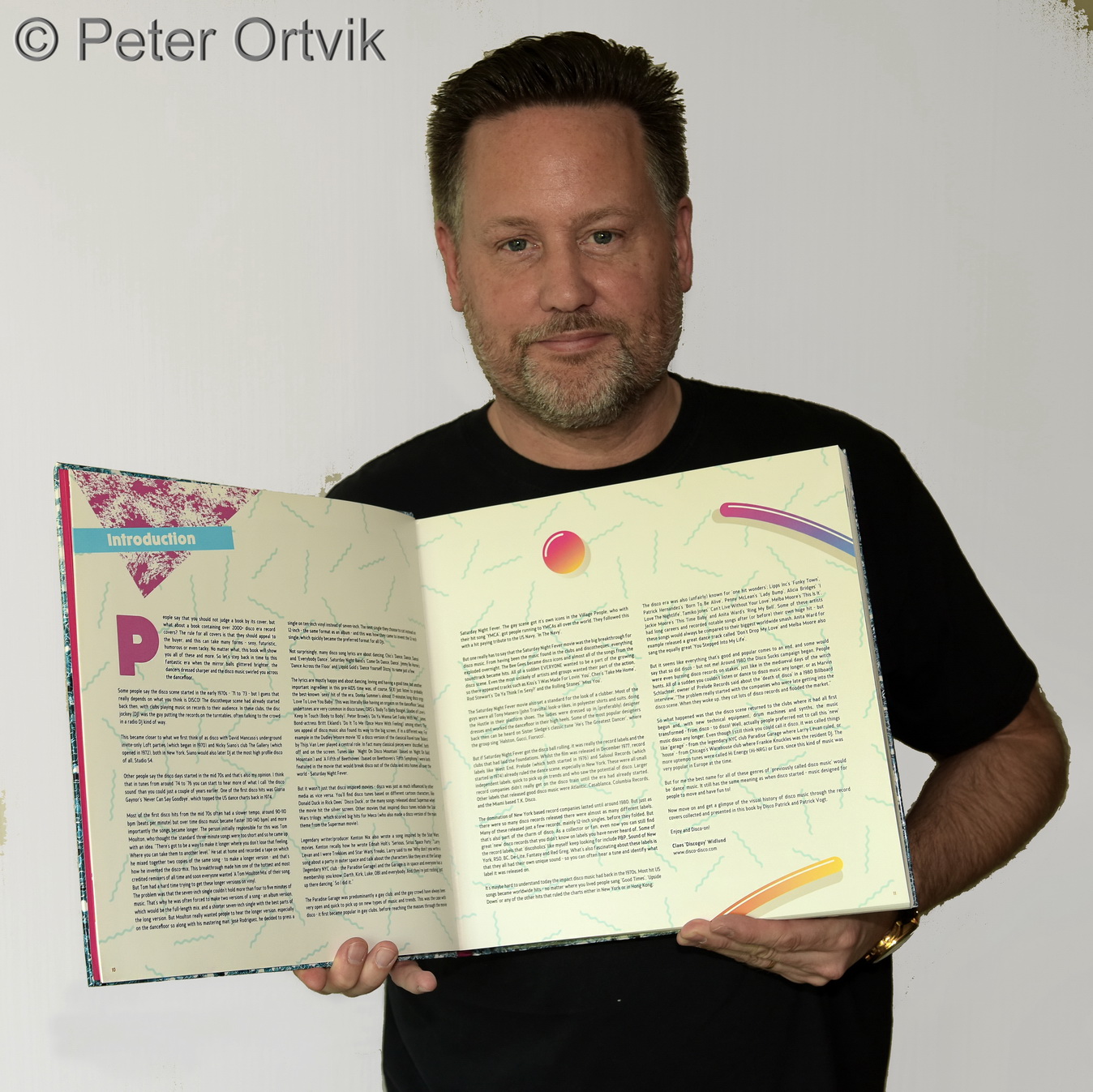 I was honoured to write the introduction to the book myself: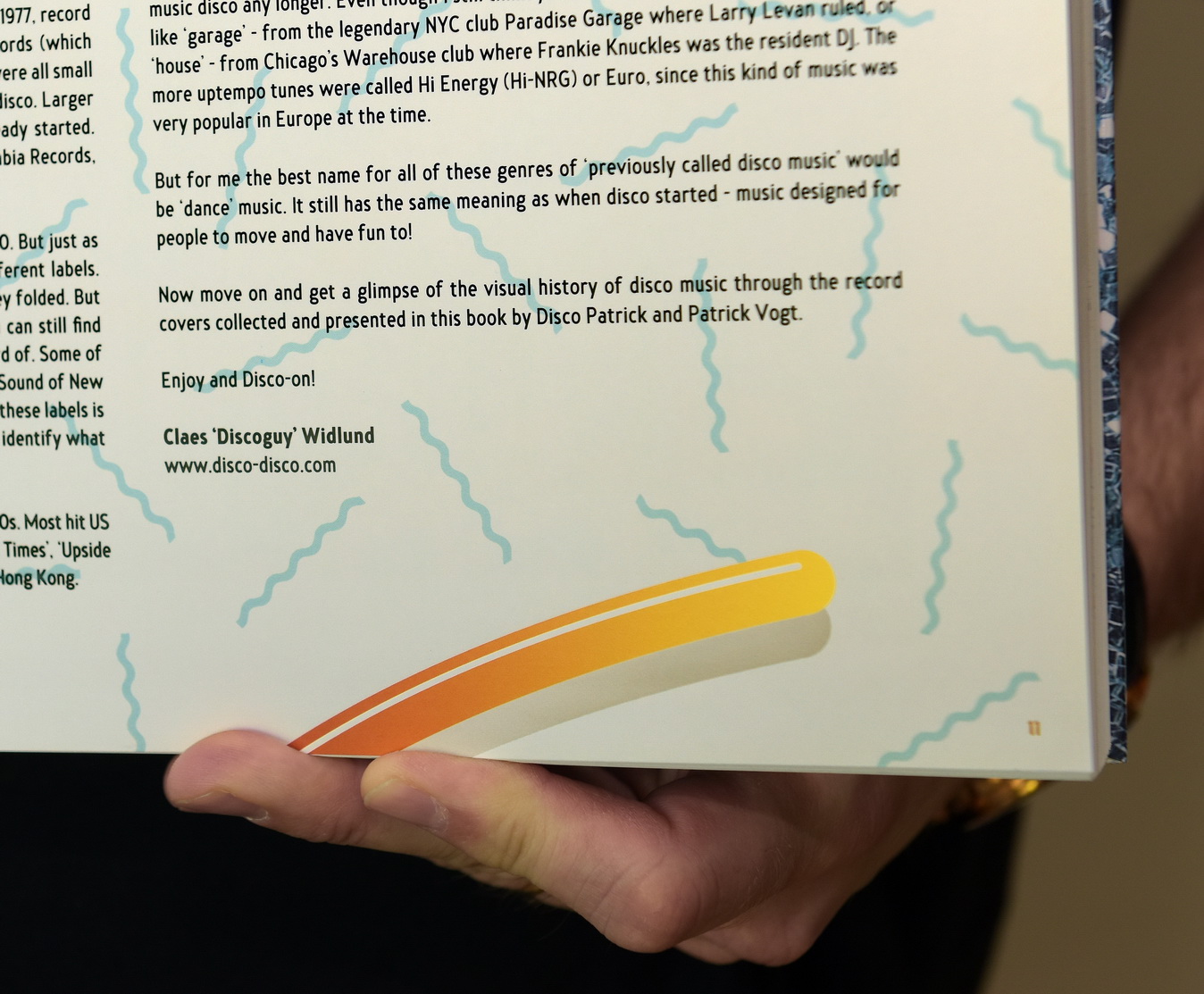 Finally just let me end with the tip to visit THIS LINK, where you will get a real workout through this playlist of tracks which are not always the most well-known, but yet extremely danceable, tunes. Here you get to hear a fraction of what can be found in my record collection.
Thank you!